Last steps to graduation
Submission of the list of exams (Prüfungspass)
If you have passed all the necessary exams please contact Rita Gratzer.
Upload and submission of the MA-Thesis
Upload the MA-Thesis as a pdf Hochschulserver (HoPla). Please follow the instructions for the title page!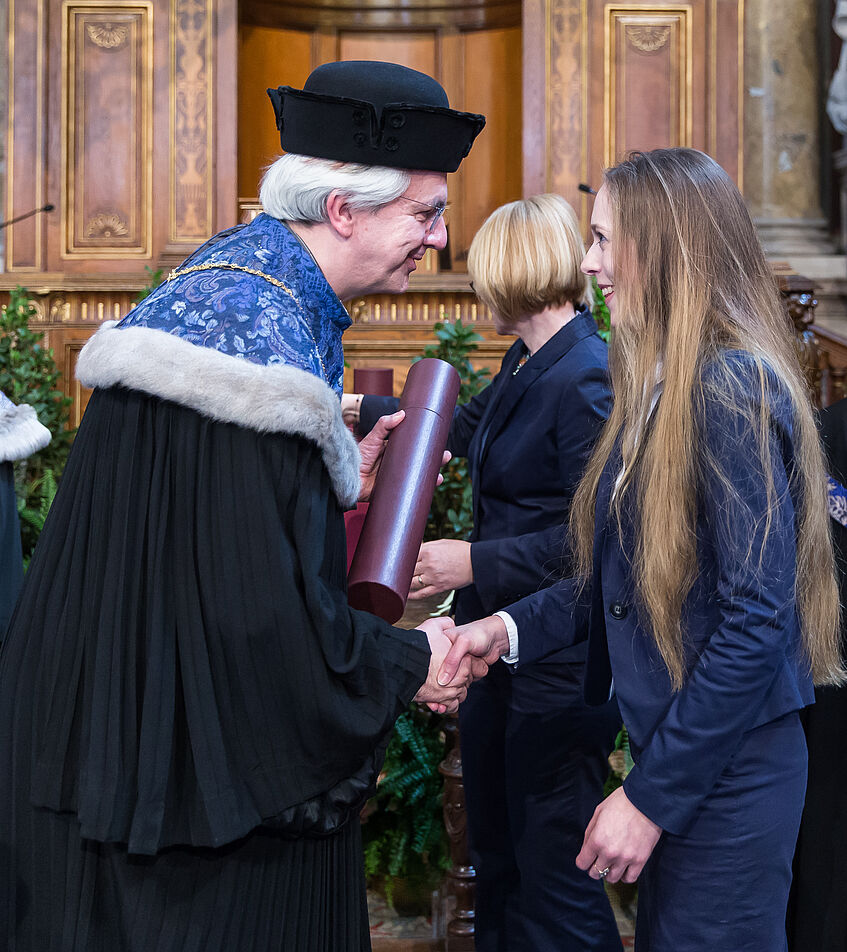 Submit the Masterthesis as a hardcover in the SSC with all the necessary documents:
Masterthesis, twice, hardcover, both sides printed
Upload-confirmation
graduate degrees (proven by diploma or letter of recognition)
You will be notified about the receipt of the assessment by the SSC via e-mail on your u:account.
Registration for the final exam
Fix date and time with your first and second examiner, fill out the form and hand it in at least three weeks before the exam. If you have any questions please contact Rita Gratzer.
After the final exam
You will be notified by e-mail to your unet-account as soon as you can personally pick degree certificate and letter of recognition in the SSC. This happens around 2-4 weeks after the exam. With a written power of attorney the documents can also be picked up by another person.

You can register to an academic graduation ceremony via U:SPACE.